Commercial Wasp Removal Scotland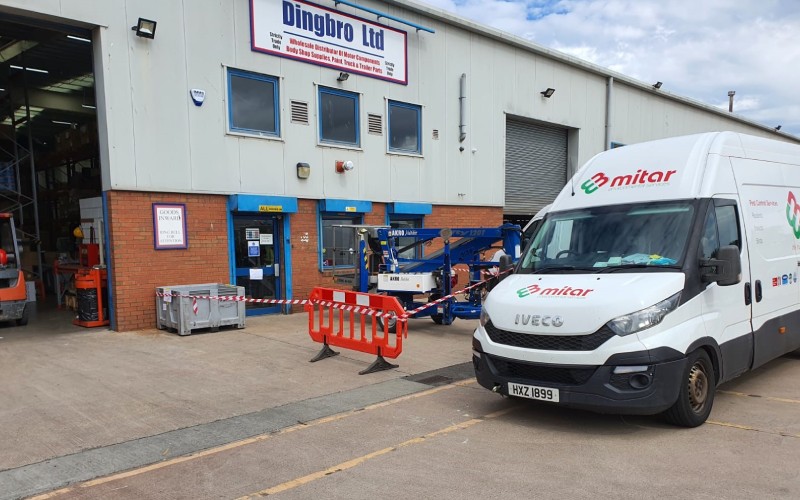 Have a wasp problem?
If your business has a wasp problem then it will very quickly begin to impact your business, and not in a good way.
Mitar Environmental Services are offering a commercial wasp removal Scotland service, ensuring you can have your business ready and waiting for the seasonal business. The summer season is one of the busiest for many organisations and you don't need a wasp problem scaring your customers away, don't miss out on our summer wasp removal service.
What does our commercial wasp removal service include?
Local businesses can benefit from our commercial wasp removal service for just £99 inc. VAT. For this price our specialist pest controllers will remove a single wasp nest accessible from ground level.
For businesses with a more significant wasp problem we can come out and assess your premises and quote for the job in hand.
We accept all major credit card payments and can offer discounts to local residents*
Getting rid of your wasp problem before the busy summer season is vital, and we're here to help.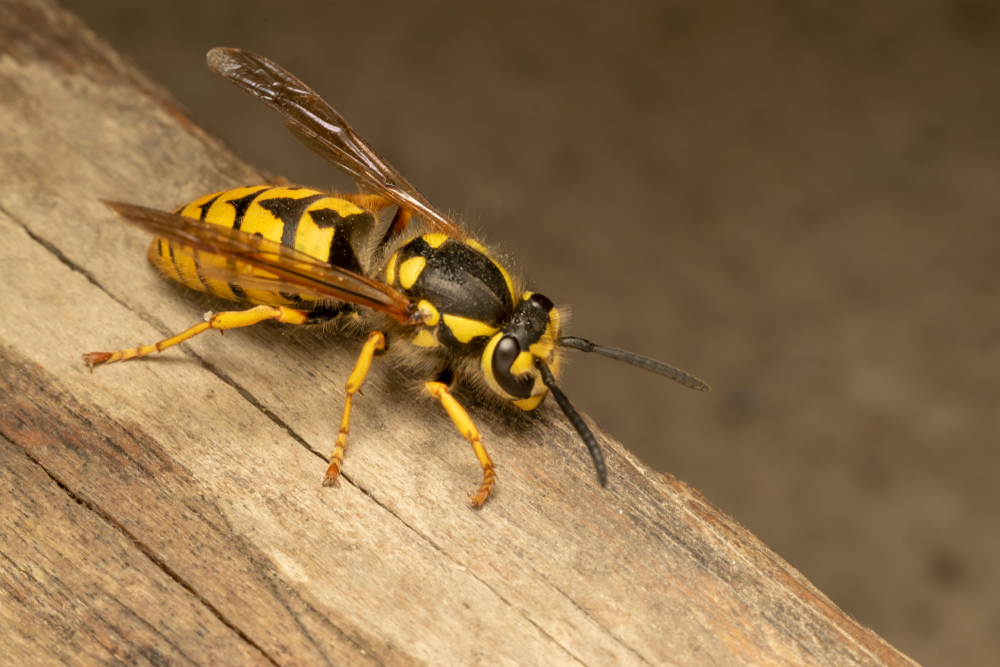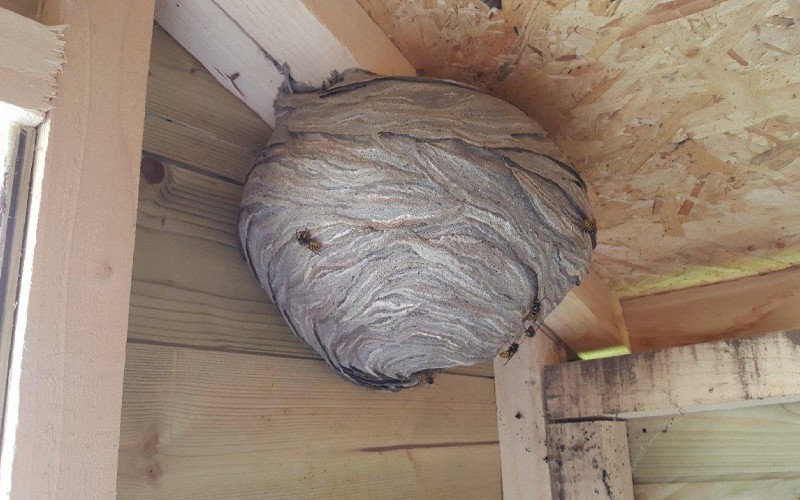 Are Wasps Really a Business Problem?
Absolutely. No one wants to visit a business where there is the risk of a wasp sting. Not only can they be very painful, but they can also cause allergic reactions in some people which can be extremely dangerous.
It's also worth remembering that wasps are attracted to sticky and sweet things, so a wasp problem gives potential customers the impression that your business is perhaps not as clean and hygienic as it should be.
Wasps are bad for business and should be dealt with quickly and effectively, by professionals like us.
How Big Is Scotland's Wasp Problem?
There are over 6,500 wasp species in Britain, and you will commonly see the common wasp, hornet and German wasp in Scotland. As the summer months are upon you will spot more wasps around and about, and they can become a problem for businesses.
Wasps are particularly prevalent around food and drink businesses as the chance of spillages is high and they immediately flock to sweet and sugary products. When the summer season hits, any business in this sector is set to make a lot of money thanks to the hundreds of thousands of tourists who visit each year.
No tourist wants to visit a business with a wasp problem, so getting the issue dealt with ASAP should be a business priority.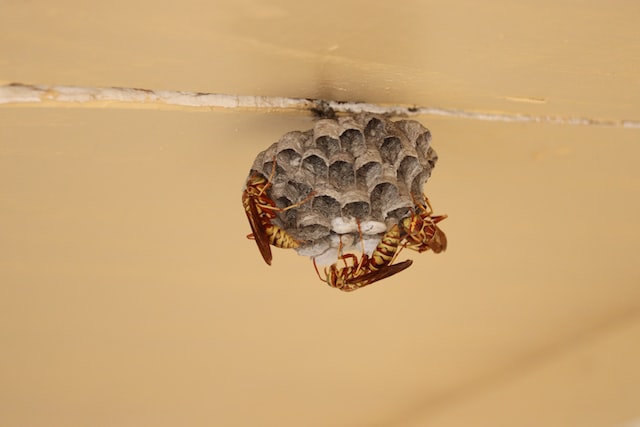 Commercial Wasp Removal Scotland with Mitar
If you have a wasp nest on your premises or are concerned about swarms of wasps around your business, get in touch with us right away.
Our professional pest controllers will quickly identify the source of the problem, the type of wasp we're dealing with and select the appropriate removal measures to solve your problem effectively. We can also advise on preventative measures to protect your business from future wasp problems.
Mitar Environmental Services' wasp removal service for commercial premises is available right now. From just £99 we'll visit your premises and deal with the wasp problem. Discounts are available to local residents* so get in touch today to find out more and ensure your home is wasp free from the summer season.
*Geographical limits apply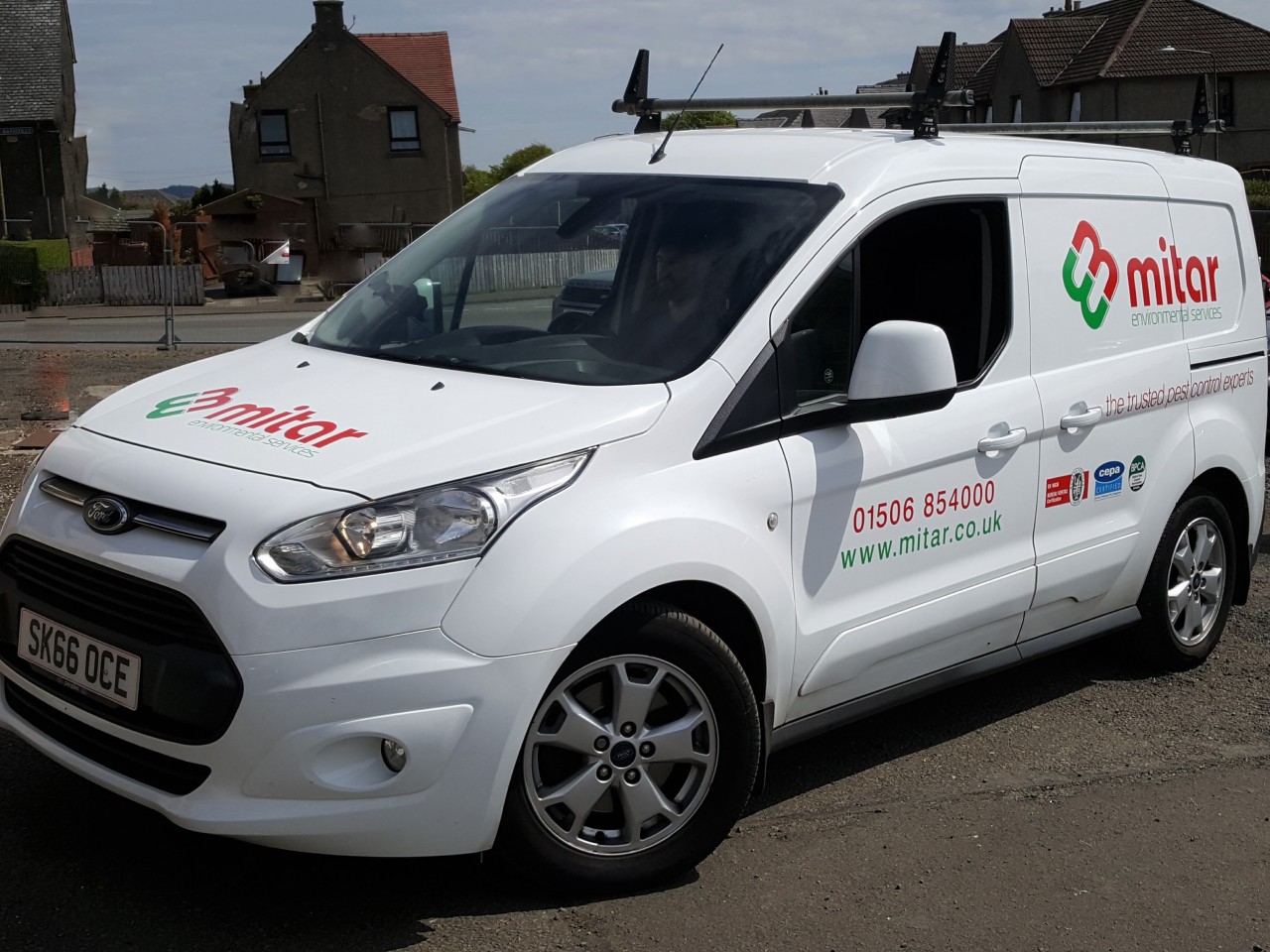 If you would like to find out more or to book an appointment please get in touch today.